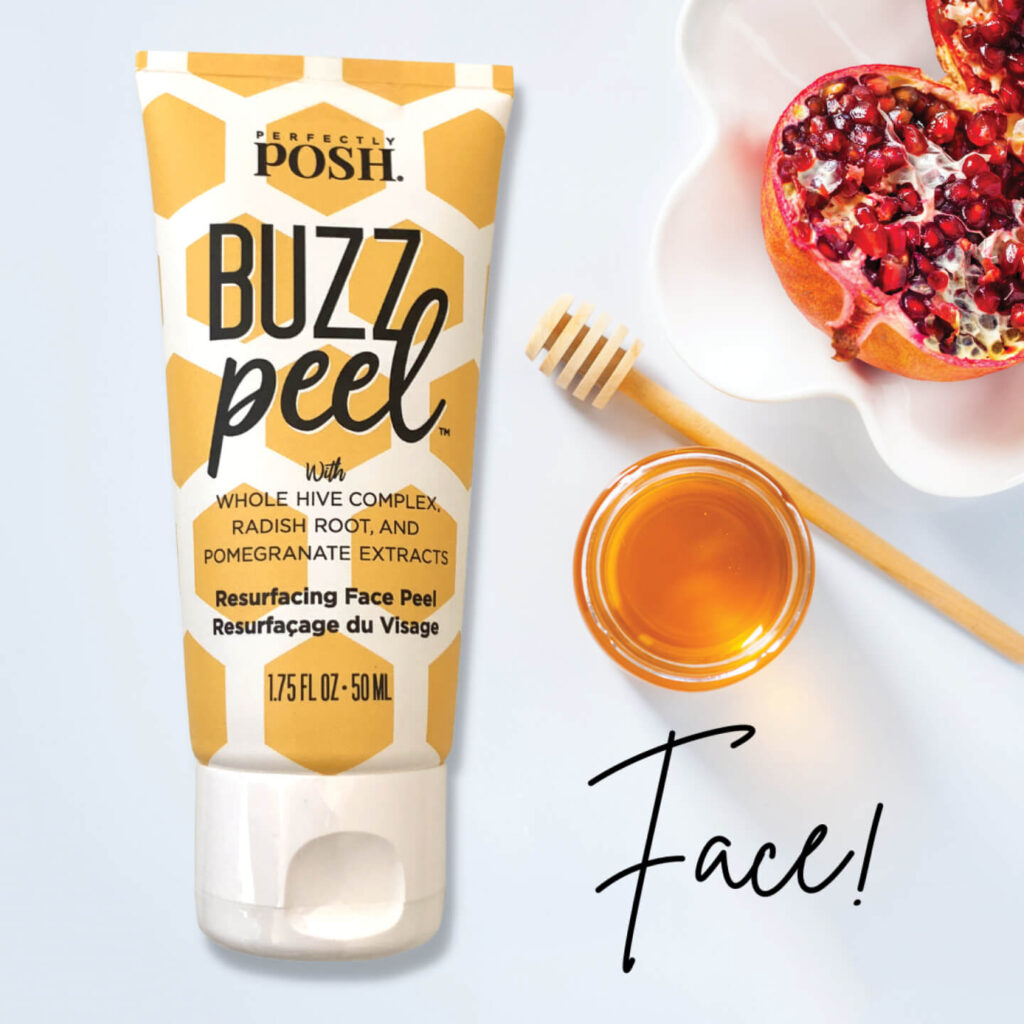 One of our favorite products — Buzz Peel™ is now available in a specialized formula for your face!
This sweet resurfacing facial peel practically does it all. It exfoliates. It clarifies. It brightens. It smooths. And it soothes. Featuring our Whole Hive Complex, radish root, and a gentle blend of glycolic and lactic acids, this buzzworthy product leaves your complexion sweet and soft.
How to Use:
Apply on clean, dry skin, then gently massage it in small circles, while the gel combines with dead surface skin cells and other debris. Rinse well with water and follow with your favorite Posh serum and moisturizer. For an extra sweet experience, leave the mask on your skin for up to five minutes before massaging and rinsing.