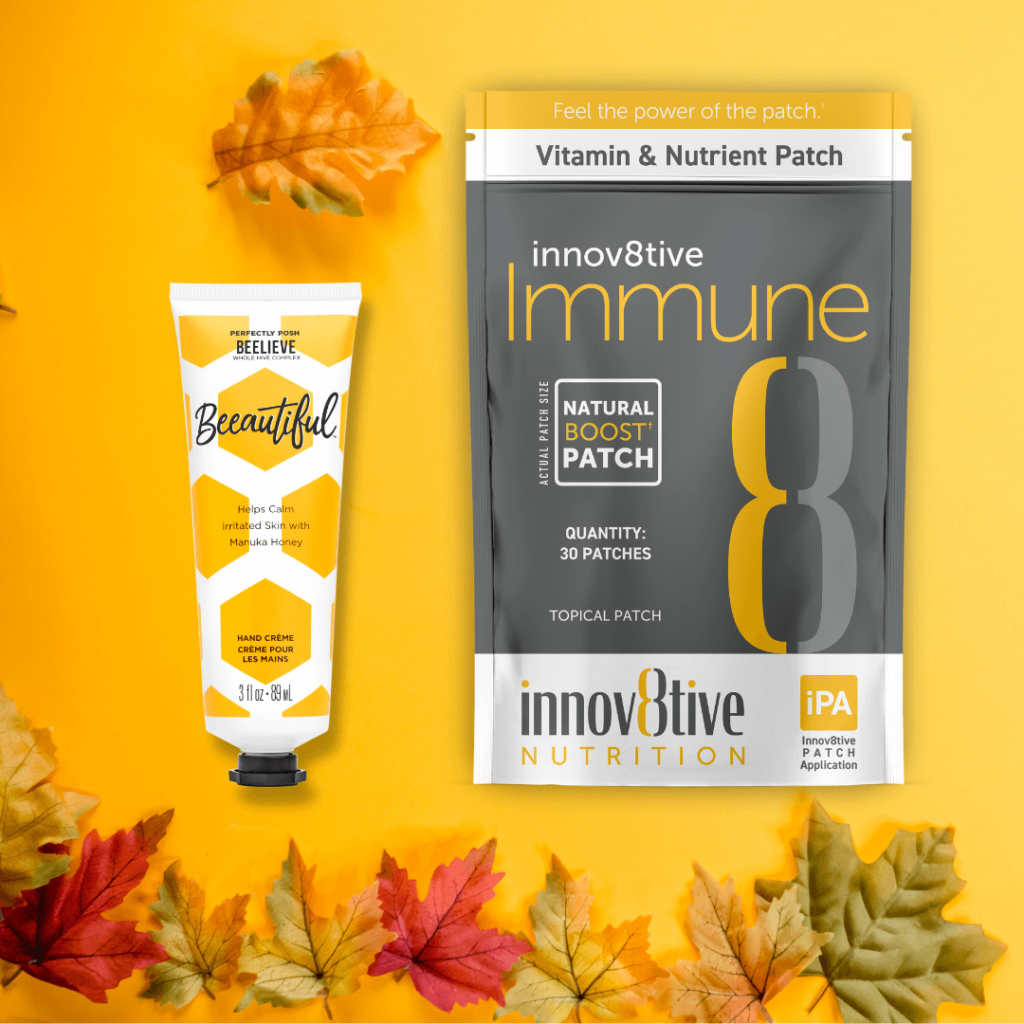 As temperatures start to dip it's a good time to support your skin and your health.
Our
Beeautiful Hand Crème
is ultra-soothing to calm and nourish sensitive, irritated skin.  Pure manuka honey, honey extract, royal jelly, and propolis, work together to seal in moisture, soothe irritation, and support skin renewal.
Our Innov8tive Immune topical patch contains naturally derived ingredients formulated to provide antioxidant benefits, and helps support the body's immune system.
So stock up on these great products to take care of you!
These statements have not been evaluated by the Food and Drug Administration. This product is not intended to diagnose, treat, cure, or prevent any disease.